TRAVIS
Travis Collins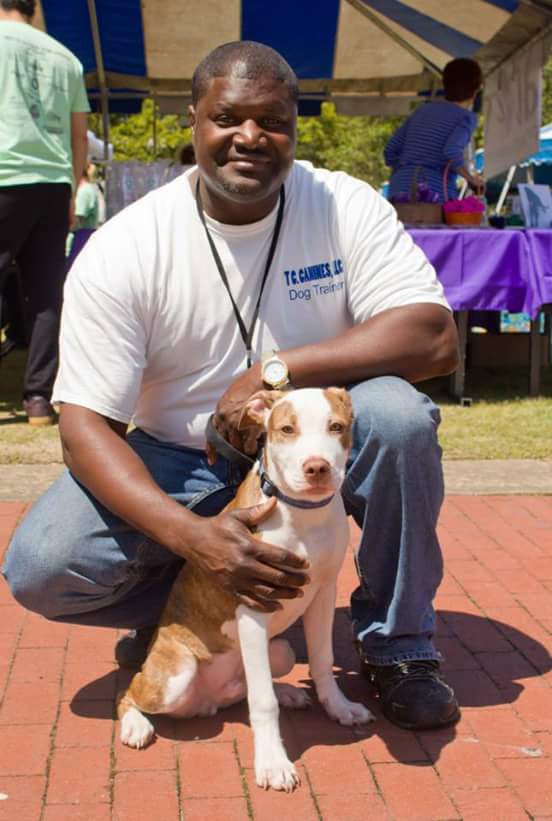 My Story
My name is Travis W. Collins and I am a Certified, Professional , Licensed Dog Trainer.  My experience in dog training began in 2007, as a K-9 officer for the Police Department.  After relocating to Richmond, Virginia, I attended a vocational dog training program called, "Save Our Shelters Pen Pals", where I studied canine behavior and learned how to assess canines for temperament, ability and training aptitude.
I later pursued my education at Animal Behavior College and graduated as a Certified Dog Trainer. While volunteering my time at rescue shelters, I realized that the responsibility of an animal care taker was nothing to be taken lightly when you include sanitizing kennels, feeding, bathing, administering medications, and sometimes euthanizing.
I decided to start my own dog training business, T.C. Canines, LLC based in Portsmouth Virginia because I learned the importance of having a well trained dog as well as educating pet owners on responsible pet ownership. That's why my training methods are simple, easy, and effective. Because I utilize only positive reinforcement based dog handling techniques, in order to develop and maintain desired canine obedience behavior.  So if you would allow me to help you teach your dog appropriate canine behavior, I guarantee your life will be completely changed, and the bond between you and your canine companion will be so much more rewarding.